Check out our rich variety of fresh fish and home-made dishes. We always make sure we offer fresh fish, so you may see different fish every day!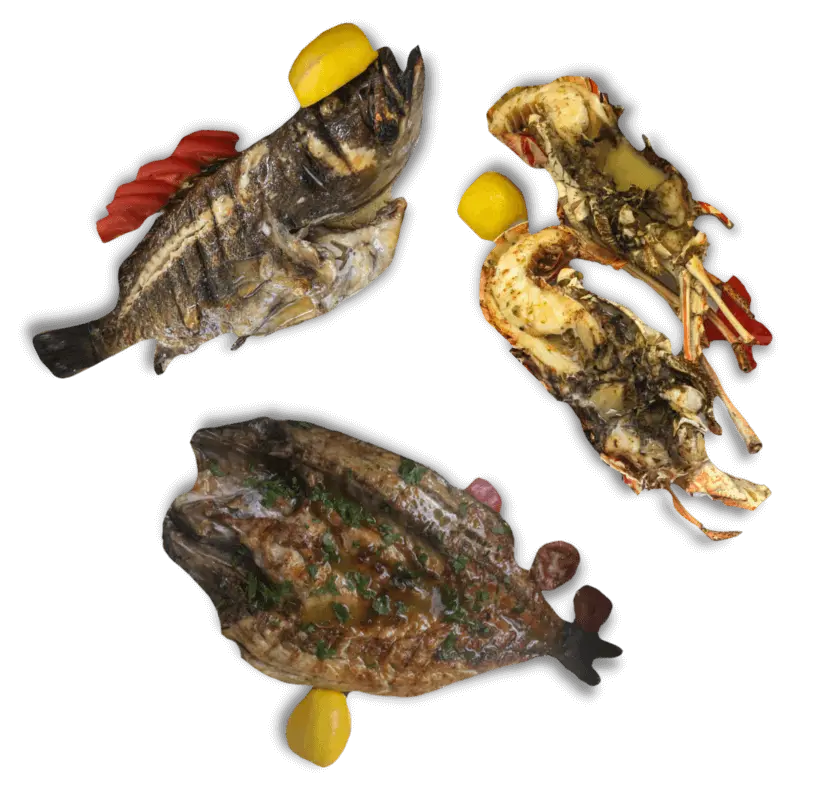 Favorites
What We're Known For //
Fried Fish
We fry our fish in fresh olive oil from our own production.
Fish on the Grill
We cook the fish over medium coals while we use direct heat for thinner fillets.
Fish in the Oven
Try baked fish cooked in a delicious lemon garlic butter sauce until tender and flaky. Or try a lemon butter baked fish.
VARIETY
Fresh Fish & Dishes
ORDER
Call Us To Order
Make the order on the phone
Free Deliveries
Call us and get the Fish to your Place
Maries, Kallirachi, Sotiros, Prinos, Rachoni